Thursday, January 29, 2015 at 10:09AM
The Wines of Wine Traditions, Ltd. - RSVP Today for Portfolio Tasting at Restaurant RIS on

January 31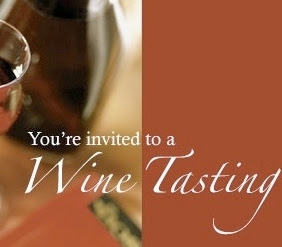 Please join us on Saturday, January 31st from1:30 - 4:30 pm at Restaurant RIS, for a "walk-around" portfolio tasting featuring thirty (!) wines from the exceptional French wine portfolio of local, Falls Church, Virginia-based importer Wine Traditions.
Ed Addiss and Barbara Selig founded Wine Traditions, Ltd. almost twenty years ago. Their portfolio focuses on French wines produced by independent, family-owned wineries and champions appellations and growing regions that receive too little acclaim. Ed and Barbara work with vignerons whose deep respect and commitment toward their land result in wines that convey a sense of place and a style that emphasizes finesse, delicacy and balance, wines of true character that harmonize wonderfully with food.
Ed Addiss &
Barbara Selig
Exploring the portfolio of Wine Traditions is a uniquely rewarding experience. Wines from unfamiliar places like Saint Pourcain in the Loire Valley, Fronton, Marcillac and Irouleguy in the Southwest, Beaujolais in Southern Burgundy and Faugères in the Languedoc will be available for sampling, as well as exceptional values from more famous appellations in the Loire Valley, Burgundy, the Rhône and Bordeaux.
This portfolio tasting will be held at Restaurant RIS, located at 2275 L Street NW, Washington, DC 20037, right around the corner from Arrowine & Spirits (at 22nd & K Street). Chef Ris Lacoste has again graciously allowed us to spread out throughout the restaurant in light of the incredible attendance our previous portfolio tastings have garnered.
The kitchen at Restaurant RIS will open at 5pm so if you wish to have dinner after the portfolio tasting, the restaurant will be happy to accommodate you. For more about Chef Ris and the great food she and her staff serve up at this delightful restaurant, please check out their website.

So we can properly gauge attendance, we ask that you RSVP todrosen@arrowine.com or tkiszka@arrowine.com or call either of our shops(202-785-0785 for DC; 703-525-0990 for Arlington) if you plan on attending. There is no limit to how many wine loving friends & family you can bring as this is a "walk-around" event and you can arrive anytime between 1:30 and 4:00 pm. The event will end at 4:30 pm sharp as the restaurant will be starting dinner service.